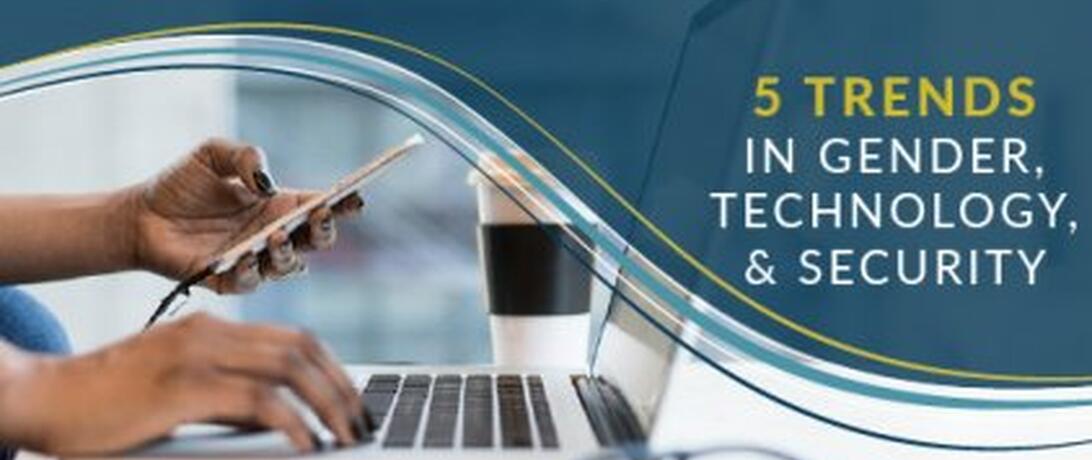 While technology offers immense potential for humanity, the digital ecosystem has also revealed a darker side -  and it is closely intertwined with gender inequality. From lack of participation and access to gender-based bias, harassment, and abuse, women's experiences in the technology space and with digital platforms are often amplifying inequalities. These issues are not central priorities for technology leaders or policymakers, much like other facets of society. There are pockets of attention on gender dynamics, but they are siloed from one another, and this has prevented a full picture of the landscape or its broader implications. 
Despite some calls for values-driven or human-centered technology development, and for embedding human rights into technology policy, international policy frameworks that underscore human rights and gender equality are largely missing from the conversation. The proliferation of disinformation, targeting of women political candidates, or marginalized groups such as LGBTQ+ communities on Twitter, Facebook, TikTok, and other platforms, are repeating patterns and events in the digital ecosystem that have significant consequences for society.
We were able to identify these system failures as repeating events that affect at least 50% of technology companies' end-users--and half of the world's population. For policymakers, the costs of ignoring these trends could lead to new technology, peace and security structures, processes that weaken core human rights, and gender equality norms and obligations around the world.
Key Findings:
The digital ecosystem is reflecting and amplifying existing gender inequalities in society.

Women are experiencing systemic bias and abuse in technology leadership, creation, and use, which plays out in both the digital and physical spaces.

The repeating gendered problems in the digital ecosystem are an early warning indicator of systemic weaknesses and failures of the current policies. 

There is a lack of understanding of gender dynamics and their significance for the future of technology development as well as technology and policy-making. 

When gender equality challenges are recognized, they are considered in specific sectors or issue contexts. This is creating siloed conversations and preventing coordinated advocacy and action. The focus is often on women as users of technology, rather than agents of change in improving or designing the digital ecosystem. 

There is a lack of awareness about existing international human rights and gender equality frameworks among those working in the technology space. 

Civil society and gender experts are absent from many of the influential processes and debates about the future of technology.


 
SOCIAL MEDIA TOOLKIT
This social media toolkit for the Women, Peace and Security and the Digital Ecosystem includes key messaging, sample posts and graphics for you to share with your networks to encourage them to join the conversation around women's participation in the digital ecosystem, peace and security decision-making globally. We'd love to see what you have to say! Be sure to tag us in your posts!