Journalists are welcome to use OSF news hub material without asking for permission. Please do not hesitate to contact us if you are further interested in our work. Press inquiries can be directed to Emma Boggess, WPS Project Specialist, at [email protected].
Boiler Plate Language
Our Secure Future (OSF) works to strengthen the Women, Peace and Security (WPS) agenda to build a more peaceful world through ensuring women's full participation in governance. Three key areas of opportunity to strengthen the global Women, Peace and Security agenda are:
Amplifying women's voices,
Strengthening the global network of women peacebuilders,
Promoting committed action by multiple stakeholders to turn policy into practice
We do this through the Women, Peace and Security Congressional Caucus, civil society consultations with the Executive Branch, and producing original research and policy briefs.
We believe increasing the participation of women in decision-making and the use of a gender perspective in international peace and security are critical to achieving peace through governance.
Headshots and Bios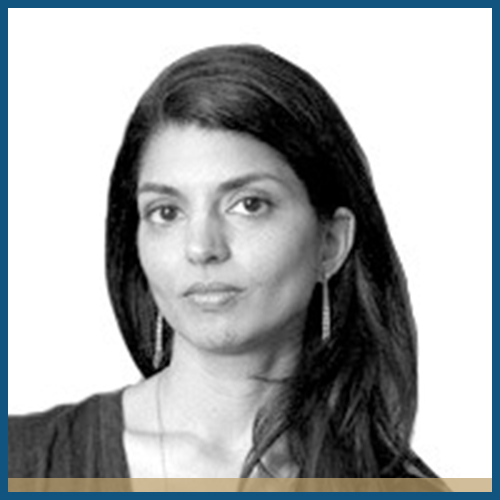 Sahana Dharmapuri
Sahana Dharmapuri is the Director of the Our Secure Future program at the One Earth Future Foundation. From 2006-2016 she was an independent gender advisor on gender, peace, and security issues to USAID, NATO, The Swedish Armed Forces, the United States Institute for Peace, International Peace Institute, and other international development organizations. Most recently, Ms. Dharmapuri was a writer-residence at the Carey Institute for Global Good (Winter 2016) where she completed her first book, Women, Peace & Security: 10 Things You Should Know. She was appointed a Fellow at the Carr Center for Human Rights Policy at the Harvard Kennedy School of Government (2011-2013) and she was an Investing in Women in Development Fellow at the United States Agency for International Development (2003-2005). She has published widely on women, peace and security issues including by CNN, Christian Science Monitor, The Fletcher Security Review, Hedaya and The Center for Global Counter-Terrorism, Women's E-News, Human Rights Quarterly, The Global Responsibility to Protect Journal, The Global Observatory, The Alliance for Peacebuilding Online Journal, the Louisiana Literature Review, The US Naval War College's Women, Peace and Security monograph series, and Parameters: The Senior Professional Journal of the US Army.

Erin Cooper
Erin Cooper is the Assistant Director with Our Secure Future. She graduated from the University of Denver with a Master's in International Studies with specializations in Security and Human Rights focusing on human trafficking, human security and the relationship between security policy and international development. At the University of Denver, she served as the Deputy Director for the 2019-2020 academic year for the Human Trafficking Center. She graduated Magna Cum Laude from the University of Pittsburgh with her Bachelor's degree where she double majored in History and Political Science with a concentration in American Legal History. She has previously interned for the U.S. Mission to Organization for Security and Co-operation in Europe (OSCE) with the Department of State, One Earth Future with Our Secure Future, and the International Rescue Committee. Prior to the University of Denver, she served as an Education Volunteer with the Peace Corps in rural Thailand, worked as an operations manager in a retail store, and is a certified yoga instructor.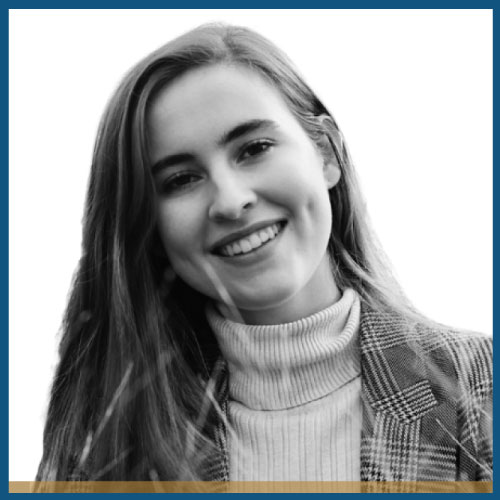 Emma Boggess 
Emma Boggess is a WPS Project Specialist for Our Secure Future. In 2021, she graduated Magna Cum Laude from Miami University with a B.A. in International Studies and minors in French; Photography; and Rhetoric & Writing. At Miami, she was a Global Studies Academic Scholar and a member of the Honors College. Due to her interests in gender equality and peacemaking, she completed her senior International Studies capstone on the implementation of gender quotas in post-conflict situations. During her time at Miami, Emma served as an intern for the communications department and as a staff writer for various university publications.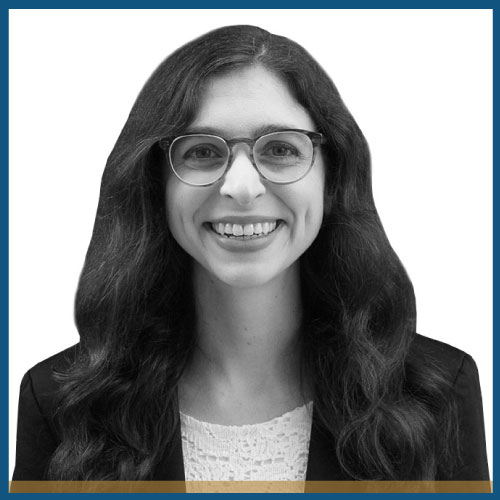 Grace Klein
Grace Klein is a WPS Project Specialist with the Our Secure Future program. Prior to Joining OSF, Grace earned her Master of Public Administration and Master of Arts in International Relations from Syracuse University's Maxwell School of Citizenship and Public Affairs. She specialized in Conflict and Collaboration with an emphasis on the impact of conflict on women. During her graduate studies, she was a Research Assistant for the Wilson Center, conducting research on masculinities and security. She also interned for Vital Voices Global Partnership and was the Assistant Director of the Maxwell School's Conflict Management Center. Grace has previously worked in nonprofit fundraising, public affairs, and political campaigning. She received her Bachelor of Arts in Political Science and Global Studies from the University of North Carolina at Chapel Hill.
Policy Brief
Women, Peace & Security and the Digital Ecosystem: Five Emerging Trends in the Technology and Gender Policy Landscape
While technology offers immense potential for humanity, the digital ecosystem has also revealed a darker side - and it is closely intertwined with gender inequality. From lack of participation and access to gender-based bias, harassment, and abuse, women's experiences in the technology space and with digital platforms are often amplifying inequalities. For policymakers, the costs of ignoring these trends could lead to new technology, peace and security structures, processes that weaken core human rights, and gender equality norms and obligations around the world.
Op-Eds
How Congress Can Hold The U.S. Administration Accountable In Afghanistan
It's Time For A U.S. Special Representative On Women, Peace And Security
Previous Events And Media Appearances
OSF Director Speaks At Atlantic Council Event, Women, Peace, And Security 2030: Integrating Lessons Learned From Afghanistan
OSF Director Speaks At HKSWN And W3D Maritime Event
Our Secure Future Partners With The McCain Institute To Host Halifax International Security Forum Peace Fellows For A Roundtable Discussion With Leaders In The WPS Space